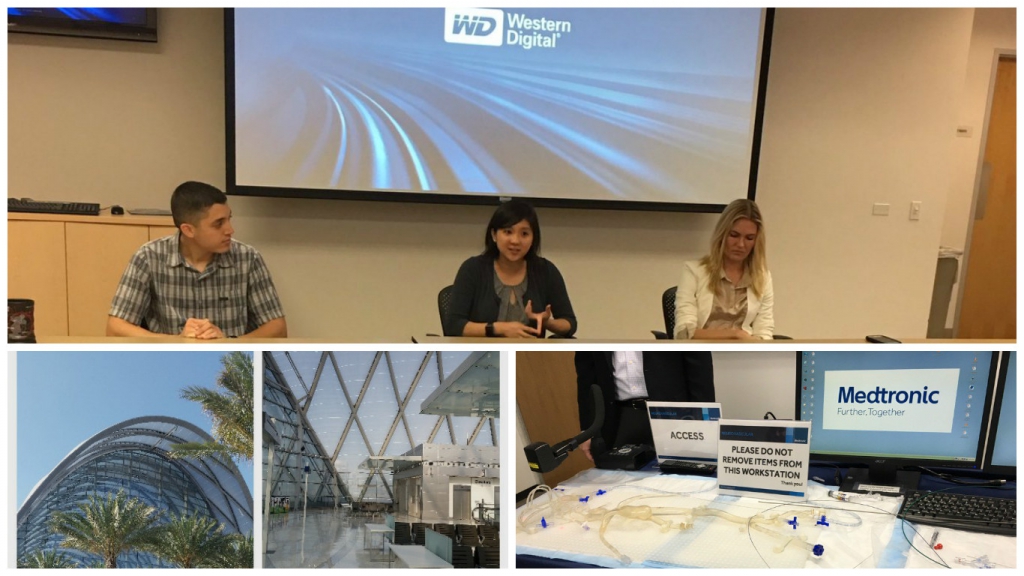 The OC STEM Ecosystem Institute teams gathered for another monthly session on October 25, 2016 for a workforce themed day featuring business site field trips, a higher education panel as well as a workforce panel. The morning kicked off with Ecosystem participants attending various business site visits. The following local businesses graciously hosted district team members and coaches:  Amway, ARTIC Transportation Hub, Boeing, Fluor, LPA, MatterHackers, Medtronic, and Western Digital.  Team members were able to explore different products and services provided by these businesses, and discover the key trends in today's industry. Discussion following these visits encouraged school districts to incorporate their observations into their current and future classroom instruction activities, Ecosystem vision, and their design principles created earlier in the year. Huge thanks to our site visit hosts for the wonderful opportunity to get a better look into their operations!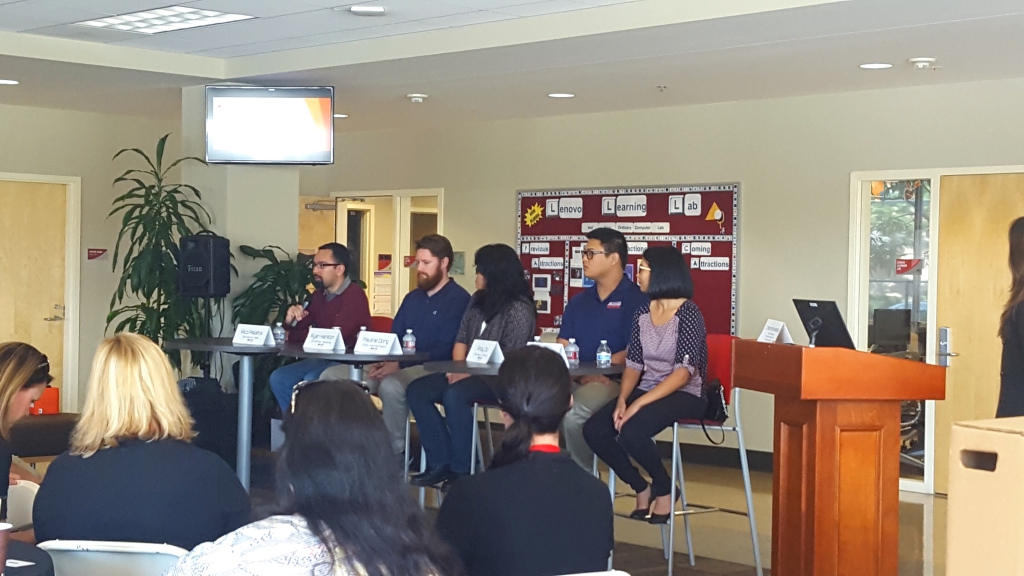 Lunch was followed by a college student panel, facilitated by Cristina Fernandez, Senior Director of Programs- Earl Woods Scholarship Program at the Tiger Woods foundation. The panel featured current students with various STEM backgrounds:
Pauline Dong, Currently attending California State University, Long Beach  – Credential Program

University of California, Irvine (UCI) graduate majored in History with a double minor in Education Sciences and Asian American Studies.

Monica Cruz, currently attending Loyola Marymount University – Counseling Program

UCI graduate, majored in Psychology and Social Behavior with a double minor in Educational Studies and Sociology.

Rico Palafox, currently attending California State University, Fullerton (CSUF) majoring in Math.
Ryan Hamilton, currently attending CSUF majoring in Engineering.
Andy Do, currently attending CSUF with a major in Chemistry.
Thank you to our student panelists for sharing their experiences in STEM fields and providing a student perspective on the current state of STEM education!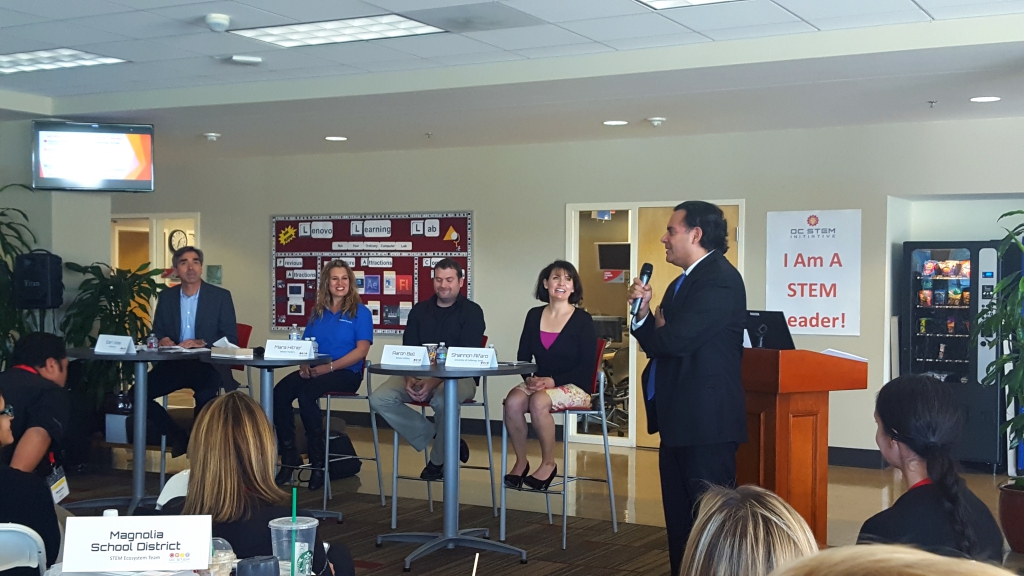 The afternoon continued with a workforce panel lead by Andrew Munoz from the Workforce Investment Board. The following panelists shared their efforts in developing and supporting a STEM competent workforce:
Shannon Alfaro, Computer Science Lecturer at UCI
Aaron Bell, Planning & Engineering Manager, Northwest Region at Sempra Utilities
Mara Hitner, Director of Business Development at MatterHackers
Earl Slee, Vice President of Technology, Strategy & Business Development at Medtronic.
The panel expressed the critical need for the preparation of Orange County's students with the necessary STEM skills to support the current workforce. Thank you to our workforce panelists for shedding light on the difference ways a STEM equipped workforce is essential to Orange County's economic future!