OC STEM Ecosystem Learning Institute
Join the community conversation via social media @STEMInitative with the hashtag #OCecosySTEM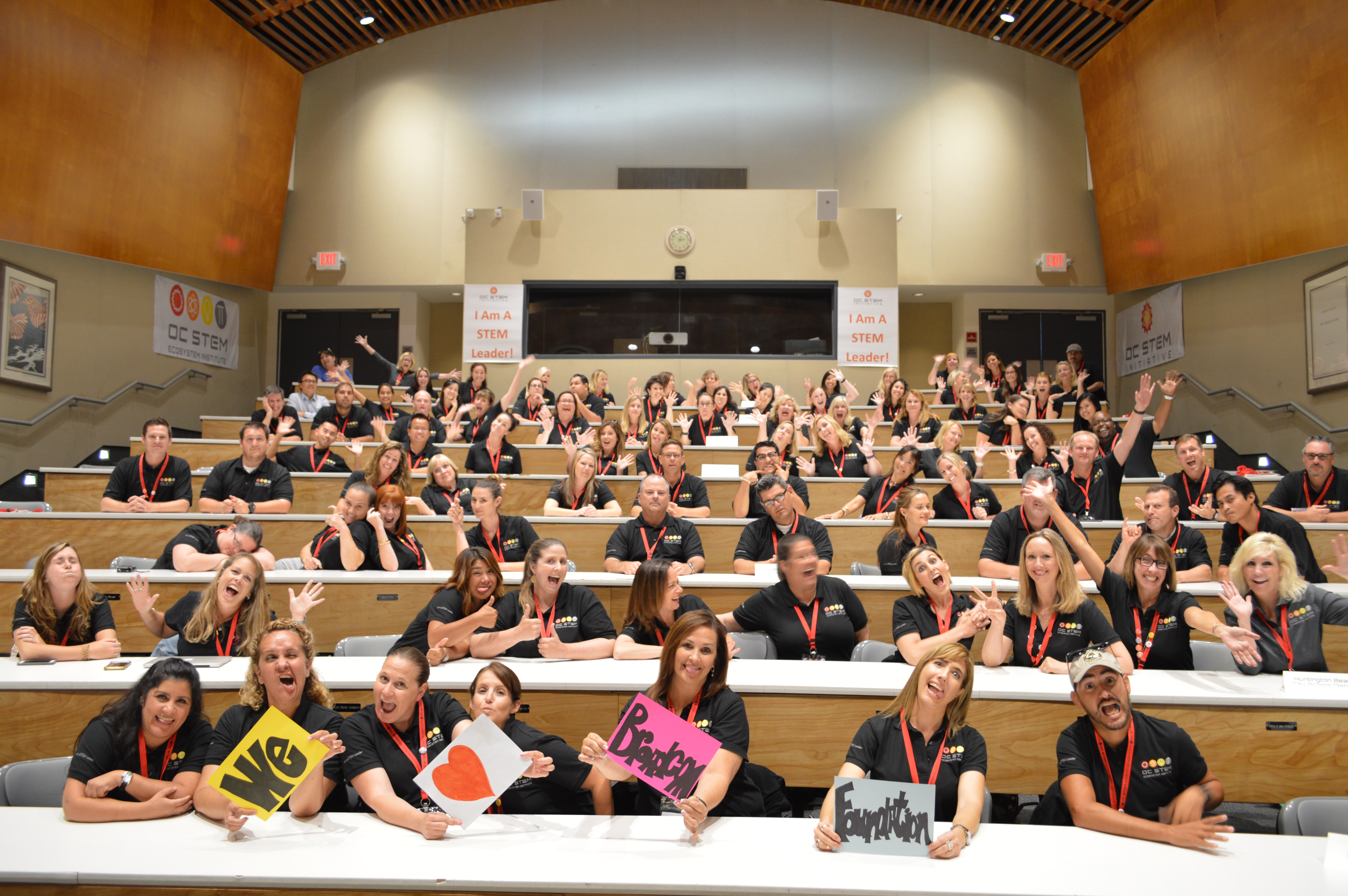 The STEM Learning Ecosystem: Leadership for Articulated STEM Programs Institute (Institute) is a professional learning institute designed to strengthen Orange County school district leadership through the development of STEM Learning Ecosystems and implementation of Science, Technology, Engineering and Mathematics (STEM) education programs.   The Institute was developed by OC STEM in partnership with the Orange County Department of Education, WestED, the California STEM Learning Network and the California After School Network, with planning contributors from Children and Families Commission of Orange County, Discovery Cube Orange County, Science@OC, THINK Together, TGR Foundation, and University of California Irvine, School of Education.
District Ecosystem teams are comprised of cross-sector partners representing expanded learning, early learning, business and industry, science informals, district foundations, to name a few. Twenty-three of the twenty-seven Orange County school districts, representing over 300,000 PK-12 students, have participated in the Institute.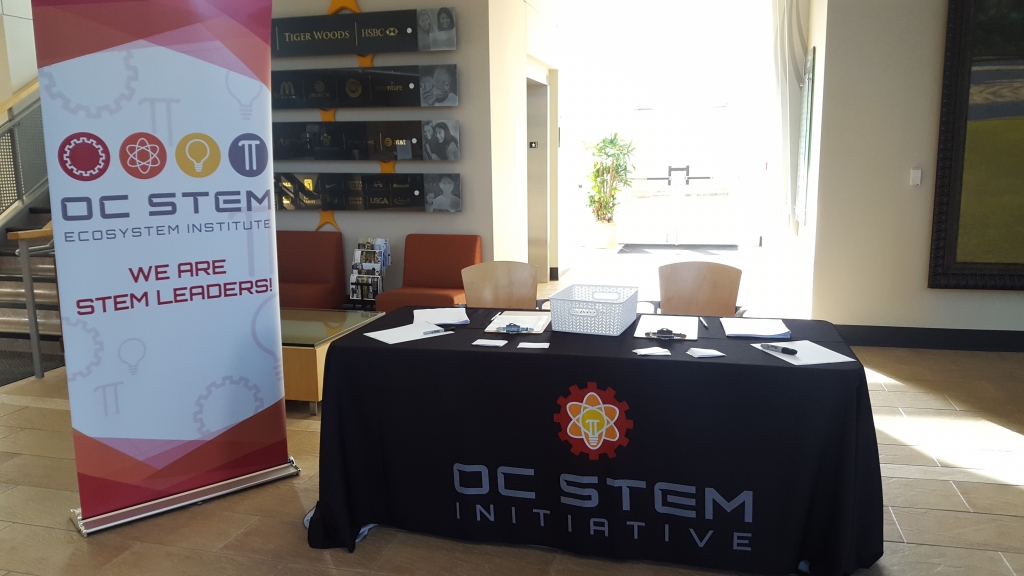 The online portal provides participating teams easy access to STEM Ecosystem Institute resources and meeting materials.
Select your cohort or year below. Each portal is password protected.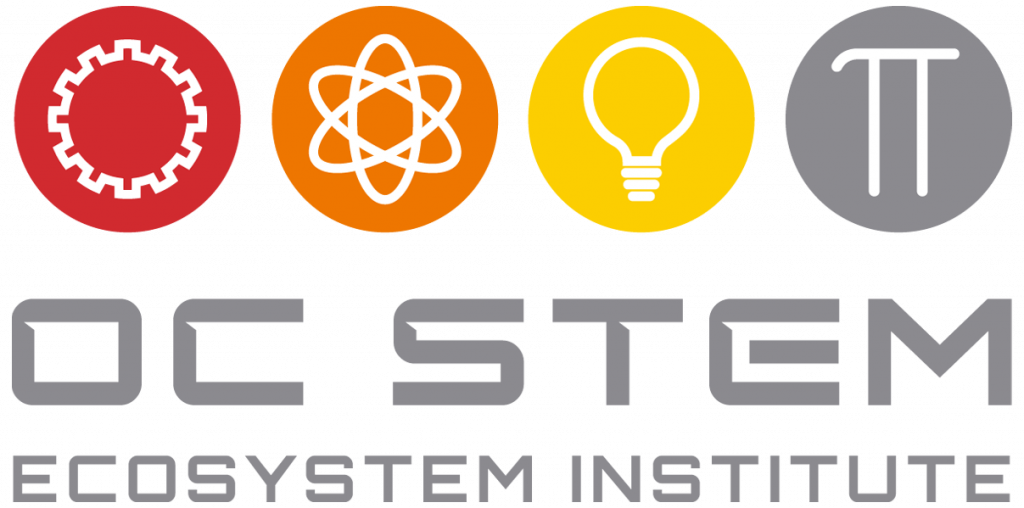 a district-wide STEM Learning Ecosystem and promote inclusion of STEM in their district strategic planning.
Improve

professional STEM practices of educators and school leaders representing school districts in Orange County.
Increase

education and awareness around the implementation process to help educate parents and the broader community.
Alternative, Community, and Correctional Schools and Services (ACCESS), Orange County Department of Education
Anaheim Elementary School District
Anaheim Union High School District
Brea-Olinda Unified School District
Buena Park School District
Capistrano Unified School District
Centralia School District
Crystal Cove Conservancy
Cypress School District
Discovery Cube – Orange County
FIRST 5 – Orange County
Fountain Valley School District
Fullerton School District
Huntington Beach City School District
Huntington Beach Union High School District
Inside the Outdoors
Irvine Public Schools Foundation
Irvine Unified School District
La Habra School District
Magnolia School District
Newport-Mesa Unified School District
Ocean View School District
Orange County Department of Education
Orange Unified School District
Placentia Yorba Linda Unified School District
R.E.A.C.H Foundation
(Placentia-Yorba Linda School District)
Saddleback Valley Unified School District
Santa Ana Unified School District
Savanna School District
TGR Learning Lab
Tustin Unified School District
Westminster School District