The first day of the OC STEM Ecosystem Institute Summer Intensive took place on June 8, 2016 with guest presenters Marc Siciliano and Julie Stoltzer from the Teaching Institute for Excellence in STEM (TIES). They focused on Innovation by Design™ which uses the Design Process and Design Thinking to enable Ecosystem Teams to work collaboratively to create a shared understanding of the aspirations, strategies and fundamental principles for their STEM Legacy. This was a 2-day activity and the first step towards STEM Ecosystem design for this planning year and future implementation.
The 2-day session concluded on June 9th, with a wonderful opportunity for the STEM Ecosystem teams to hear Dr. Gregory Washington, Dean of Engineering from the Henry Samueli School of Engineering at University of California, Irvine, speak on the importance of STEM education and what our educators are called to do in the 21st century. Dr. Washington talked about the lack of progress in the United States as compared to countries abroad. He hit home with a strong message about equipping Orange County young people for a globally competitive future.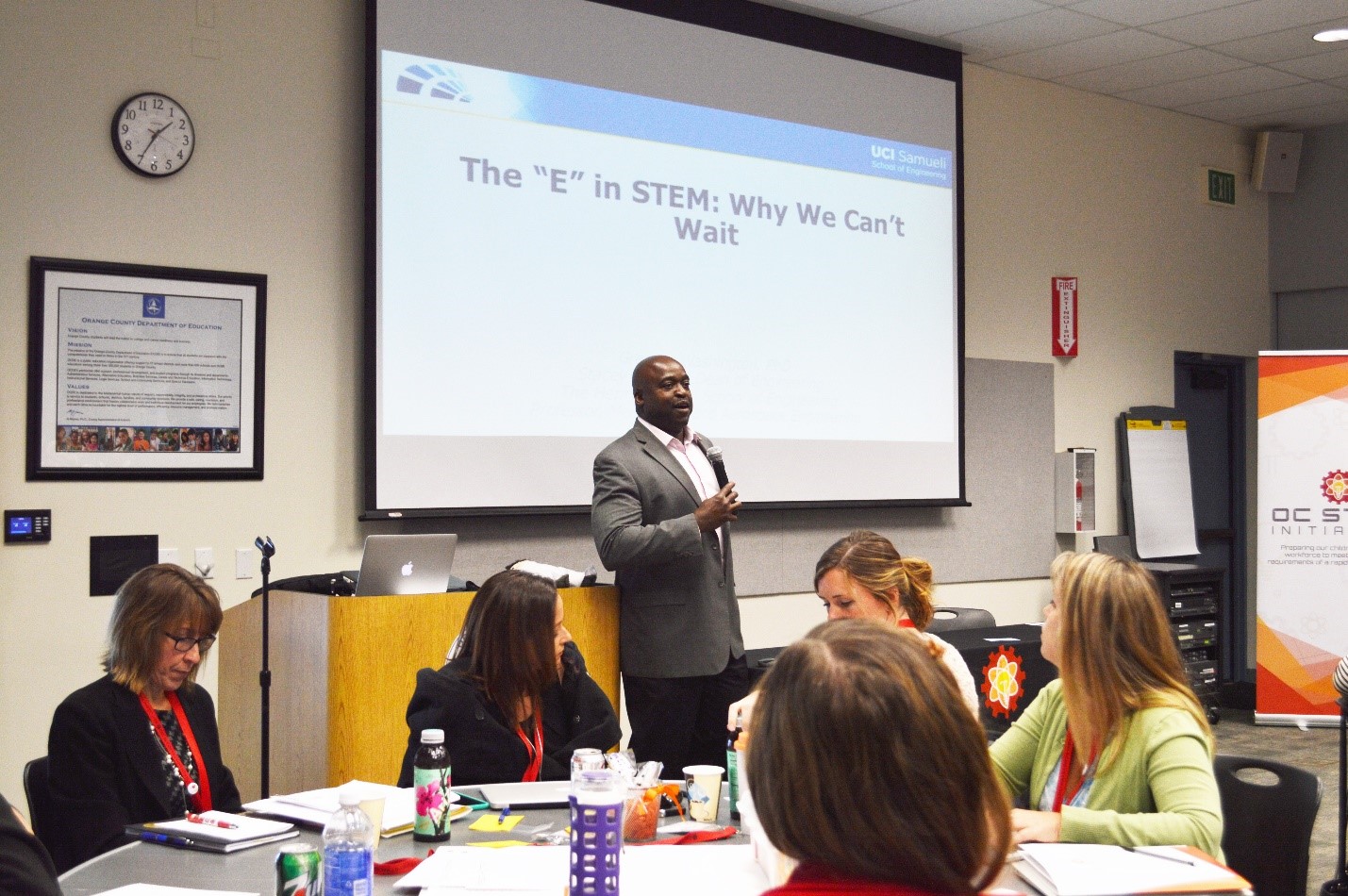 During the last week of June, the STEM Ecosystem teams came back together for a 3-day "summer intensive" and STEM Challenge. On Monday, June 27, OC STEM brought in STEM education experts from across the country including:
Bob Abrams, Chair, Indiana Afterschool STEM Taskforce
Jeremy Babendure, Ph.D., Executive Director, Arizona SciTech Festival, Assistant Research Professor, Departments of Chemistry and Biochemistry, ASU and UA
Xan Black, Program Director, Tulsa Regional STEM Alliance
Dr. Paul Goren, Superintendent of Evanston/Skokie School District 65
Carolyn Wierda, Executive Director of STEM@SVSU, Co-Director of The Gerstacker Fellowship Program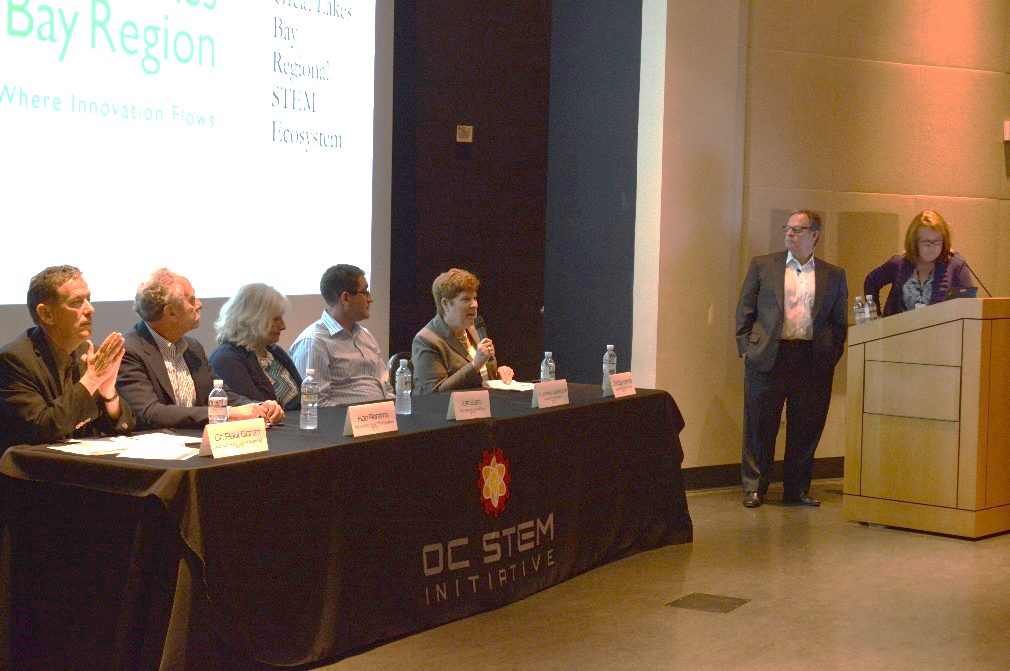 The national STEM experts were part of a panel facilitated by Gerald Solomon, Executive Director of the Samueli Foundation, and Kathy Bihr, Vice President and Executive Director for the Tiger Woods Learning Center, who all engaged in a lively discussion on the merits and challenges of creating STEM Ecosystems. Each panel member also conducted a break out session to offer small groups a more in-depth look at the work happening in their region. Break out topics included Chief Science Officer Programs, STEM in Expanded Learning, Ecosystem work within Higher Education, and Community Partnerships.
That afternoon, the Ecosystem teams began a 2-day robotic arm challenge, given the following supplies: cardboard, fishing line, masking tape, straws, and protractors. Teams were instructed to create 2 robotic arms that can only be operated using fishing line, yet be capable of manipulating a variety of objects such as cups, balls, and more. Utilizing the Engineering Design Process, all team members were focused on producing a high functioning product that would be highly competitive in the challenge to come.
On Tuesday June 28, the Institute focused on Early STEM Learning. Dr. Sharon Boles, Evaluation Manager at the Children and Families Commission of Orange County, presented on the Early Development Index (EDI) report, which map out vulnerable populations in Orange County. Each Ecosystem team was given their neighborhood demographics and they were able to identify school districts and areas surrounding their schools that are in need of more community support and interventions. This riveting information is important for all members of the Ecosystem because STEM learning starts at birth. Early Learning experts also presented a panel on STEM best practices in Orange County. Panelists included:
Tom Chiaromonte, Ph.D., Fullerton Community College
Jean Barbre Ed.D., Orange County Department of Education
Tiffany Alva, Think Together
Raj Singh, Blind Children's Learning Center
Cinda Muckenthaler, Children and Families Commission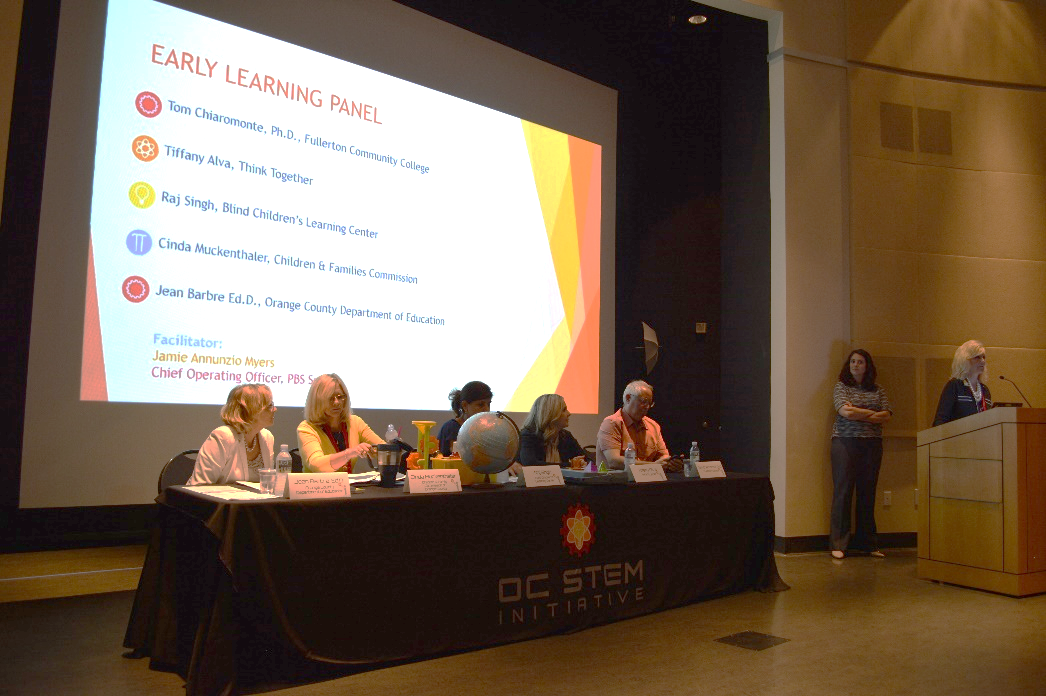 Panel members emphasized the importance of teaching Science, Technology, Engineering and Mathematics as early as possible in order to create a strong infrastructure for a child's future learning. Jamie Annunzio-Meyers, COO of PBS SoCal facilitated the discussion and also shared the current work being done by PBS in the realm of Early Learning.
On Wednesday June 29, Ecosystem teams met at University of California, Irvine and began the day with the robotic arm challenge competition. Ecosystem teams were fierce competitors as they manipulated their robotic arms to perform a variety of tasks. The overall winner was Centralia who took home the coveted robotic arm trophy.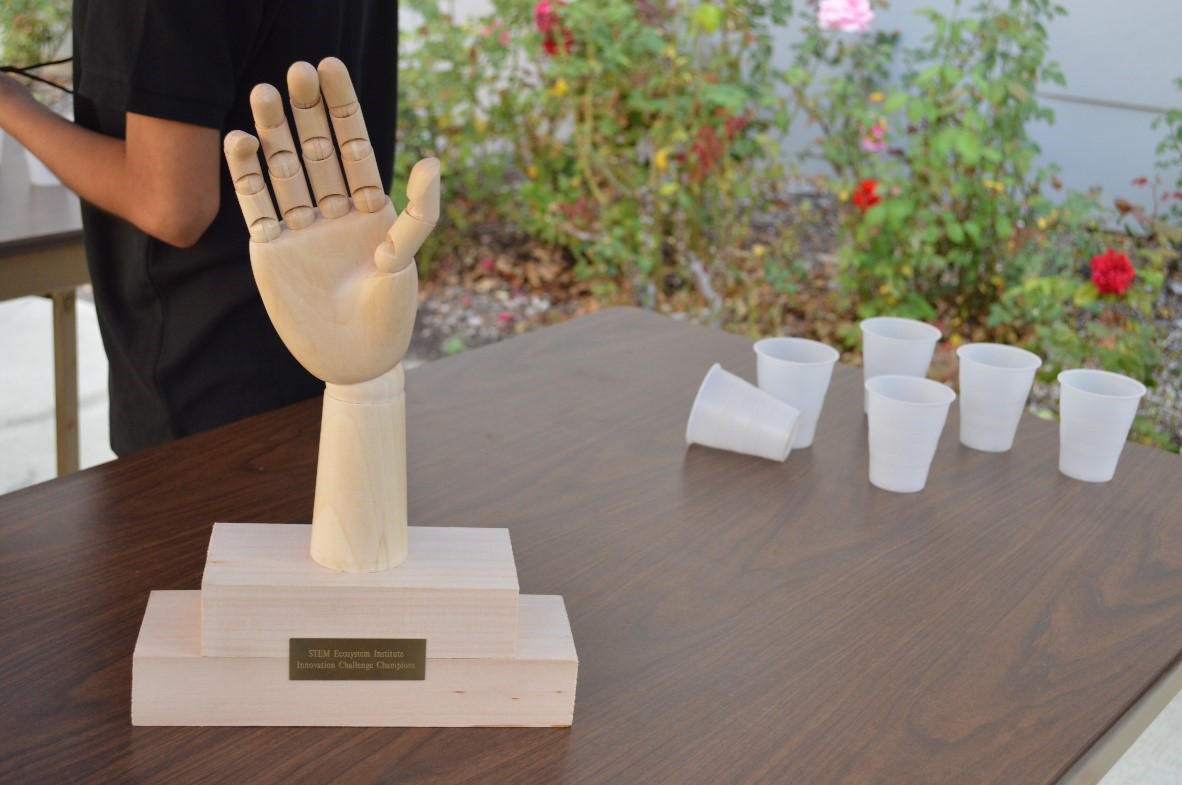 The morning also included keynote a presentation by Jennifer Sirangelo, President & CEO of the National 4-H Council, followed breakout sessions on various Expanded Learning programs available in Orange County such as Bedtime Math, 4-H of Orange County, First Robotics, Pretend City, Girls Inc., Ocean Institute, and Encorps.
The afternoon of the final day in the Summer Intensive included interacting with Raspberry Pi/micro-processors, hearing guest speaker Mark Castruita, Master Engineer at Broadcom Limited, and finally enjoying a reception at the CalIT2 building where drinks, hors d'oeuvres, and tours of the UCI Maker Space/FabWorks lab were held.
Some highlights for the teams were…
Huntington Beach City: "I feel like I have plugged into a great support network and we are already collaborating on some training's and other activities together over the summer."
Capistrano: "I have a closer connection to each of my team members as well as a better understanding of their roles either within our district or as a community partner to our district. I am looking forward to sorting through my notes from the past 3 days and beginning to access resources that are available to the district as well as my school in particular."
Magnolia: "I feel like my team has a strong connection and a shared preliminary vision of the direction we want to head with our STEM Academy and STEM across the district. I think the building of the robotic hand and the competition that followed was the activity that really made us feel like a team."