OC STEM hosted another field trip day to the Jet Propulsion Laboratory in Pasadena, CA for our Ecosystem Institute members on Friday, March 10th.
The JPL Education Office team kindly led our Ecosystem members around the JPL campus to explore the different laboratories and building components of various projects. Members had the opportunity to get a glimpse into Mission Control, hear the background story of the Mars rovers, and learn about the delicate and detailed work put into their many space missions.
Todd Barber, lead propulsion engineer on the Cassini-Huygens Mission, delivered an inspiring story about his career and journey with this project on Saturn. The Cassini-Huygens Mission kickstarted his career at JPL, and now that the mission is coming to a close on September 15, 2017, it will be a bittersweet goodbye. Read more about Todd and his work on the Cassini-Huygens Mission and the Mars Rovers here.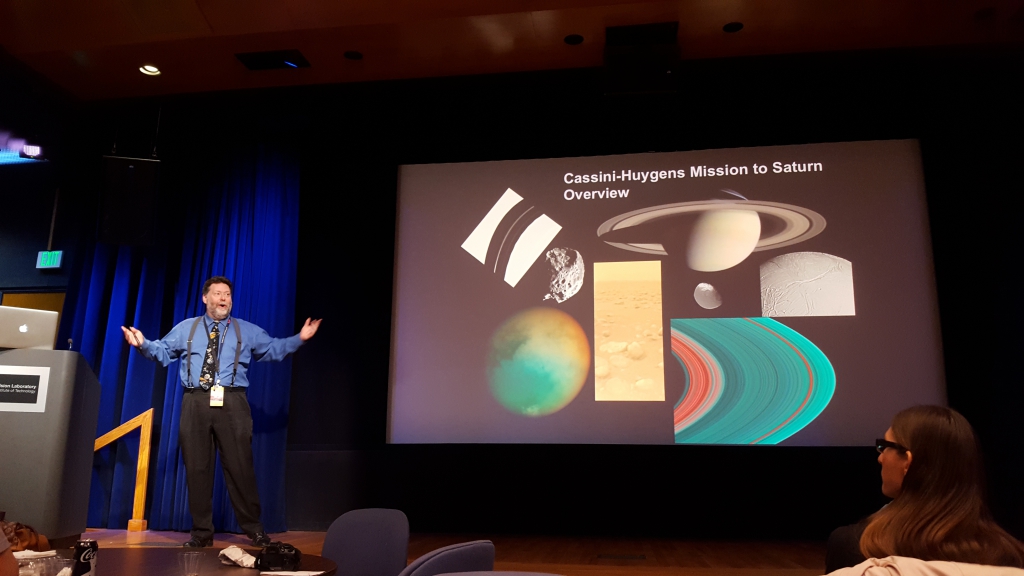 To finish off the day, the JPL Education team put on a fun game for everyone to experience the tough process required for planet exploration via rover, orbiter, or lander. Each team needed to choose a spacecraft as well as its different components such as the launch, power, mobility, and communication systems. The trick is sticking to a given budget and a particular weight for take off!
Thank you to the JPL Education team and Todd Barber for this exciting glimpse into JPL! OC STEM looks forward to future space missions.
---
Resources
The JPL Education website offers many different resources and activities for STEM educators, so please check them out at https://www.jpl.nasa.gov/edu/.
JPL offers free public tours! You can get more info at https://www.jpl.nasa.gov/events/tours/views/.